Premium Attic Radiant Barrier Service Orange County
The Only Home Comfort Expert with 10 Years HomeDepot Experience in O.C.!
Replacement of attic insulation is a home improvement project that can provide considerable energy savings and an improved, more comfortable living environment. If you're thinking about hiring an attic insulation contractor to replace your old attic insulation with updated materials, you may be wondering – where do I find "attic insulation replacement near me"? Looking for local contractors who offer this service can be a daunting task, especially if you're not sure what factors to consider.
This guide will walk you through the process of finding insulation replacement services in your area, from researching contractors and reading reviews to understanding common pricing structures and how to shop for the best deals. By following these simple steps, you'll be able to make an informed decision and get the attic insulation replacement you need.
Types Of Insulation
First, it's important to understand what types of new insulation are available and how they differ in terms of cost and effectiveness.
Fiberglass: Fiberglass is one of the most common types of insulation used in attics. It's relatively inexpensive and easy to install but does not have the best insulating properties.

Cellulose: Cellulose insulation is made from recycled paper products and is both fire-resistant and a good insulator. It's more expensive than fiberglass but may provide better long-term savings due to its superior insulation properties.

Spray Foam: Spray foam insulation is one of the most effective types of attic insulation, as it provides superior air sealing and insulating capabilities. It's also more expensive than other options, so be sure to factor that into your budget.

Rock Wool: Rock wool is made from volcanic rock and offers excellent insulation properties. It's fire-resistant, resistant to moisture, and has a long lifespan, making it an attractive option for many homeowners.
These are some common materials used for attic insulation replacement. Each type has its own pros and cons; for example, fiberglass insulation is the least expensive but doesn't offer great insulation. Spray foam is very effective at sealing and insulating, but it can be pricey. Sometimes, a combination of materials might work best, so be sure to consider all your options.
Finding Contractors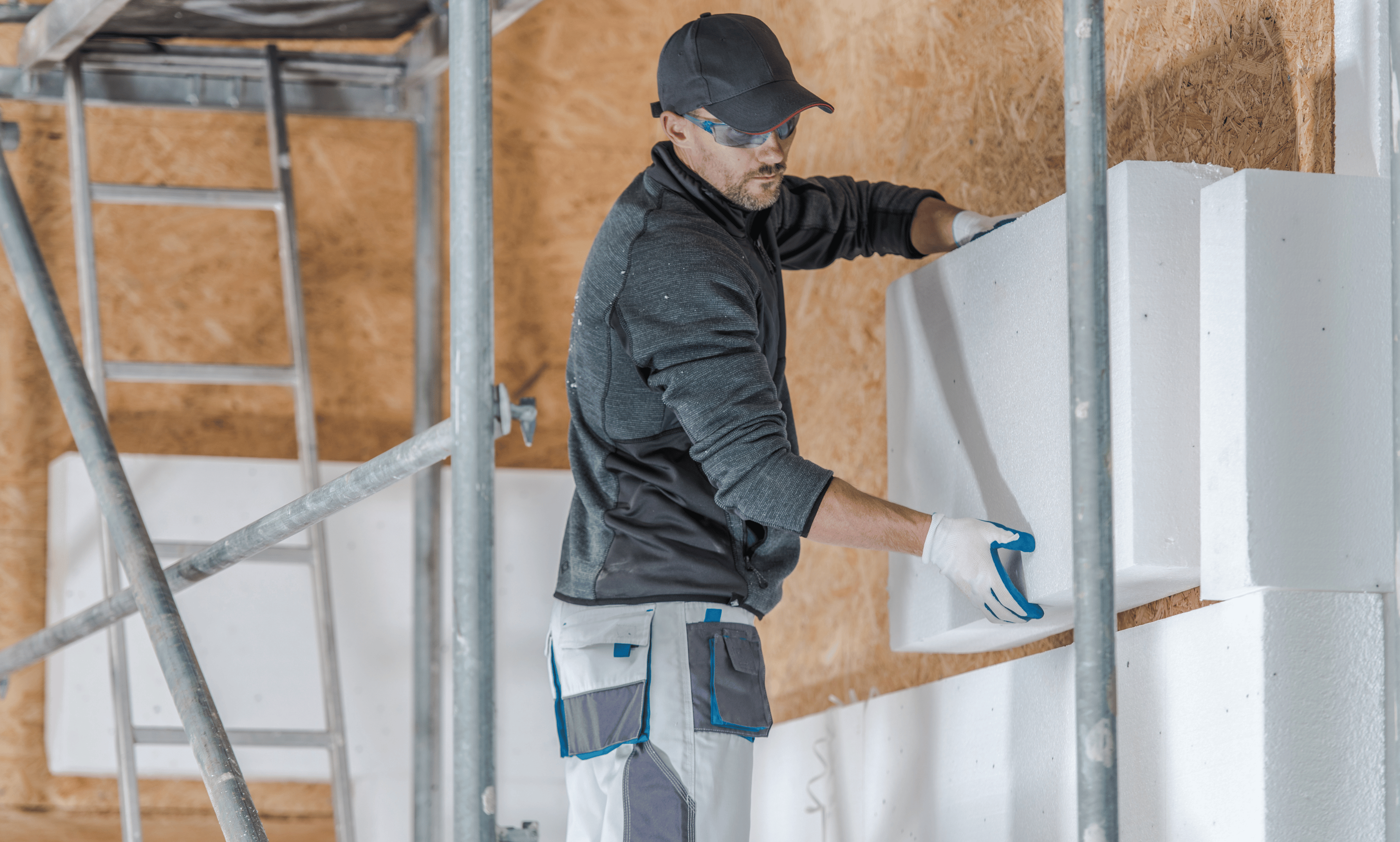 Once you've decided on the type of insulation you want, it's time to start looking for contractors in your area who offer attic insulation installation services. You can search online and read reviews from past customers or ask friends and family for recommendations. It's important to do your research and make sure any contractor you consider is licensed, insured, and experienced in the type of insulation you're interested in.
It's also a good idea to get multiple estimates from different insulation contractors and attic insulation services before making a final decision. This will help you compare prices and ensure you're getting the best deal. If already insulation installed in your HVAC system including air conditioner needs to be removed, make sure the contractors factor that into their estimates.
Pricing Structures
Most contractors charge for insulation replacement and attic cleaning services by square foot, so be sure to ask about this when getting estimates. Generally, you can expect to pay anywhere from $0.50 to $1.50 per square foot, though it may be slightly more in some instances. Additionally, many attic insulation companies will also offer discounts for bulk insulation replacement jobs and may also have additional fees, such as:
Disposal fee: This is a fee for the contractor to dispose of your old insulation.

Equipment rental: If you don't have the proper equipment to remove and replace your attic insulation, many contractors will offer rentals for the attic insulation removal process at an additional cost.

Travel fee: Some contractors may charge a travel fee if they are located far from where the job needs to be done.
It is important to ask about all potential fees upfront to avoid any surprises when the job is completed. As you compare quotes, be sure to ask about any warranties or guarantees the contractor may offer. Most contractors will offer some type of warranty on their work, so don't be afraid to ask questions and ensure that you are getting the best value for your money.
Installation Process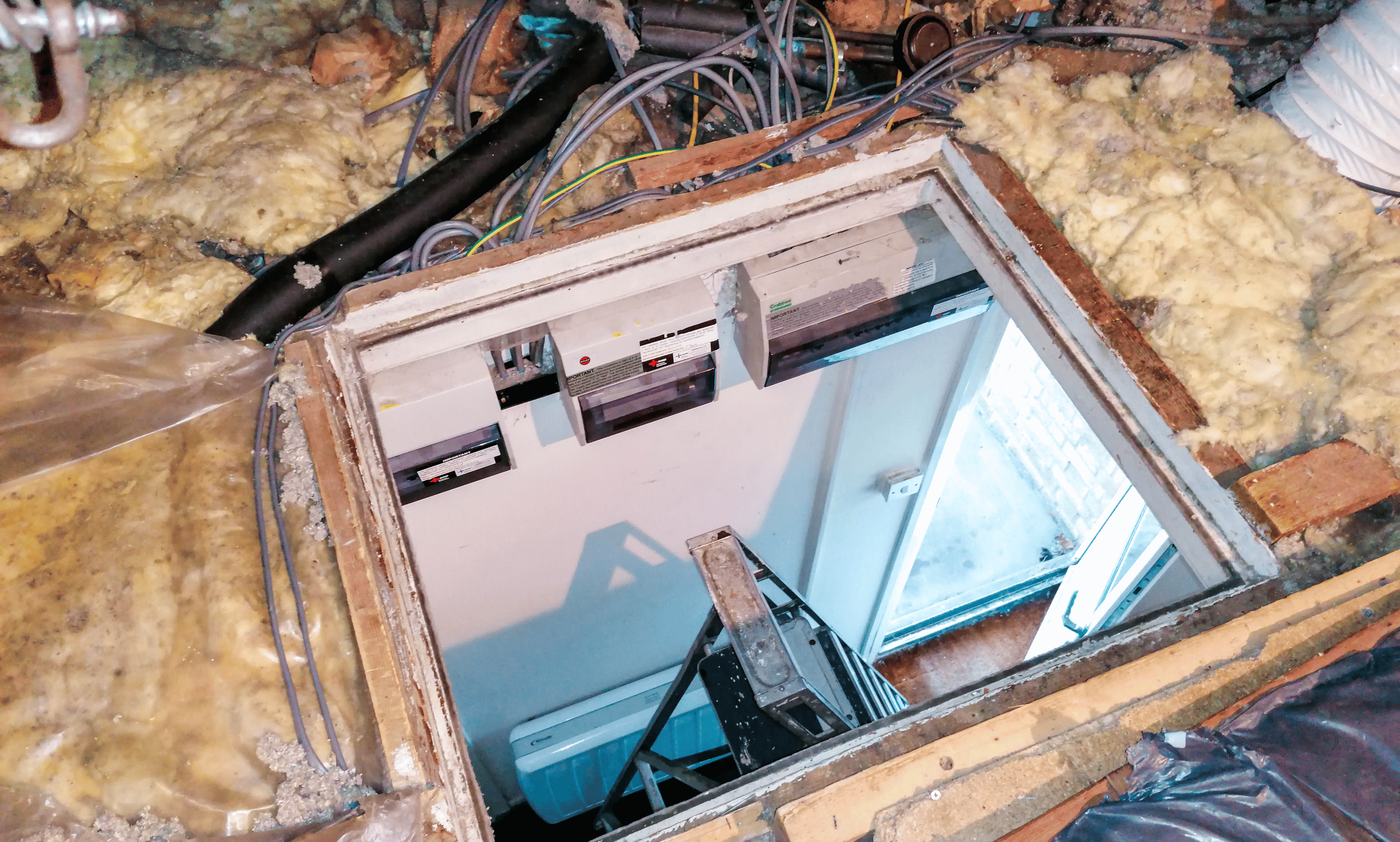 The installation process for attic insulation replacement can vary depending on the type of insulation you choose and the size of your attic. Generally, it will involve removing any existing insulation, vacuuming up any dust or debris, measuring the space to determine how much material is needed, and then installing insulation.
It's important to note that some types of insulation require special installation techniques; for example, blown-in insulation needs to be installed by professional batt insulation installers and cannot be done DIY-style because of its flammability.
Alternatively, a contractor may be able to install rigid foam boards, which can provide superior insulation and air-sealing capabilities. In any case, it's best to consult with a professional before starting any attic insulation replacement project so that you can be sure the job is done correctly.
Maintenance & Care
Once your attic insulation replacement project is complete, it's important to maintain and care for the insulation properly. This includes checking the insulation periodically for signs of damage or wear and tear, such as water stains or cracks in the material. You should also make sure that there are no gaps or exposed areas, which could lead to air leaks and decreased efficiency.
Additionally, you'll want to make sure that your attic is properly ventilated to prevent moisture buildup and mold growth. Doing these things regularly can help ensure that your insulation continues performing optimally for years to come.
Conclusion
As you can see, attic insulation replacement is a great way to improve your home's energy efficiency and reduce your heating and cooling costs. It's important to do your research, get multiple estimates, and ask questions before hiring a contractor for the job.
Because proper insulation installation is essential for a successful entire attic insulation replacement project, it's important to choose an experienced and qualified contractor who can get the job done right. With the right professional, you can enjoy a more comfortable home with improved energy efficiency.
The Attic Doctors are the best choice for attic insulation replacement! Our experienced technicians are qualified and well-trained to provide a high-quality, reliable service that will improve your home's energy efficiency and reduce your heating and cooling costs.
We use only the highest quality materials, ensuring that your insulation is installed correctly and safely. Plus, our free estimates make it easy to get started. Contact us today, and let us help you create a more comfortable and energy-efficient home!
The Attic Doctors is a professional team of specialists, dedicated to providing a safer, comfortable, and more energy-efficient home environment to homeowners in Orange County & LA County. No matter you just purchased a brand new home, or you are at the stage when you're going to retire and enjoy your golden years. We're here to make sure your house is as comfy and clean as possible!
Call for a FREE Estimate!
Quick and Easy
714.269.6544
Before Attic Cleaning&Inso Removal
After New Insulation&Ductwork Replacement 
Call for a FREE attic upgrade estimate
714.269.6544
The Attic Doc changed my home enviroment in less than 1 day! What a diff!
Dan, Mission Viejo Homeowners
Ready to Get Comfy Today?
👋Call or Text:
714.269.6544
Get Your Free Inspection&Estimate