Premium Attic Radiant Barrier Service Orange County
The Only Home Comfort Expert with 10 Years HomeDepot Experience in O.C.!
As the spring season approaches, it is time for homeowners in Orange County to start their annual spring cleaning. While many people focus on deep-cleaning their kitchens and bathrooms, one area that often gets overlooked is the attic. Attic cleaning should be a priority for any smart clean freak looking to keep their home organized and safe this spring.
Attics can quickly become cluttered with old items, dust, dirt, rodent infestation, and even pests if they are not regularly maintained or cleaned. The accumulation of these factors can lead to indoor air quality issues as well as an increased risk of fire hazards due to the buildup of combustible materials such as cardboard boxes and newspapers.
Regularly maintaining your attic will help you avoid these potential risks while also helping you stay organized by ensuring that all important documents and items are stored safely away from damage caused by water or pests.
Cleaning your attic doesn't have to be complicated or overwhelming either; with some simple steps, you can easily make sure your attic stays tidy throughout the year without breaking a sweat! In this article, you will learn the basics of attic cleaning and how to make sure your attic space is ready for spring.
The Steps Homeowners Need To Take To Clean Their Attics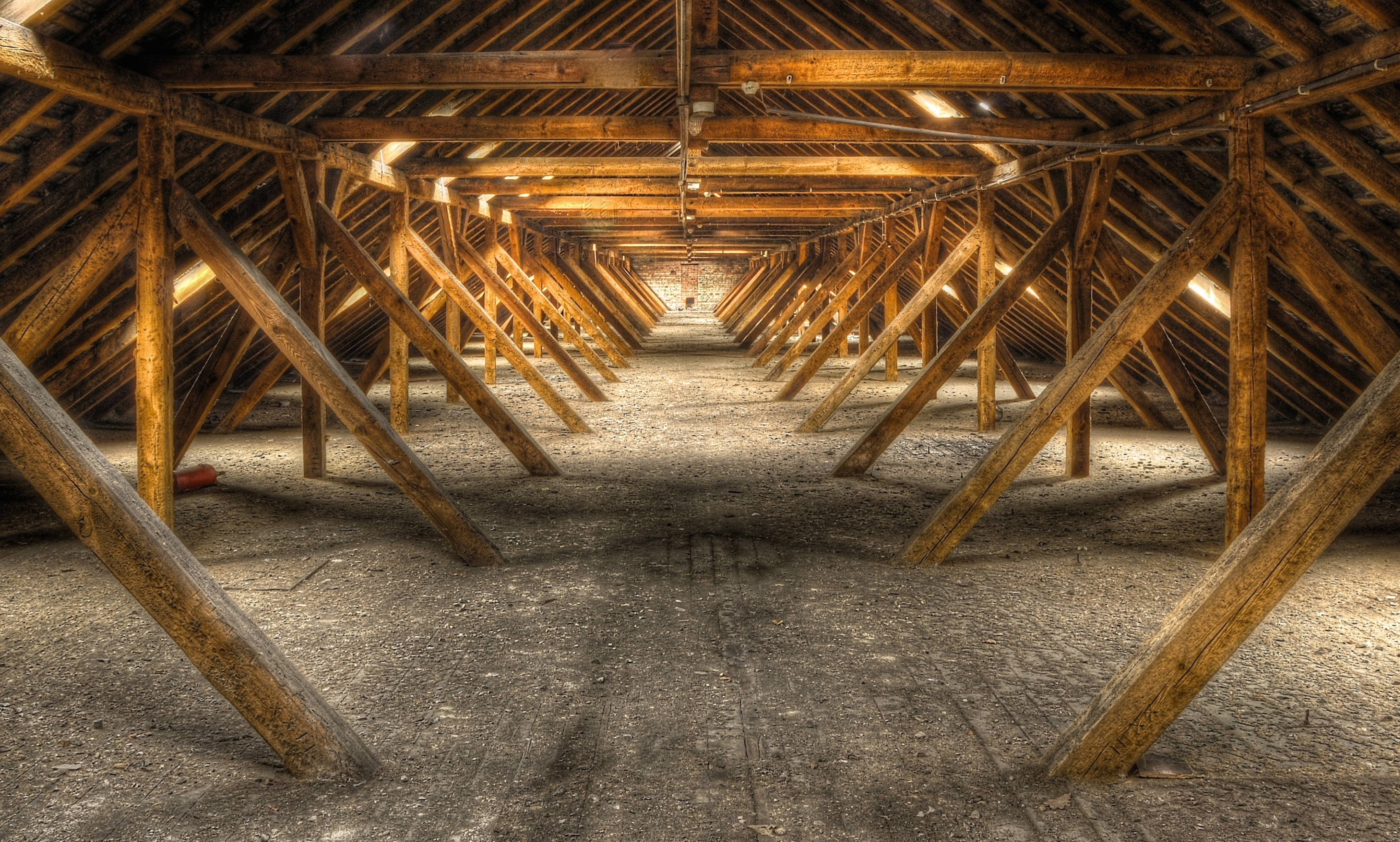 Here are some simple steps to get the job done:
1. Prepare Your Attic
Before you start cleaning, it's important to make sure that your attic is prepared for the job. This includes making sure that all items are properly stored, the space is free of dust and debris, and any potential hazards are removed. This step is especially important if you're dealing with an old attic, as there are dangers that come with attics of this age, such as exposed wiring or broken boards.
To prepare your attic for cleaning as the attic doctors, first clear out any debris and make sure that all items are properly stored away. Next, use a vacuum to remove the dust, rodent feces, rodent droppings, and other particles from the attic so that it's free of potential hazards.
While preparing your attic cleanup, you should also take the time to check for any damage caused by pests or water. If necessary, contact any one of the professional attic cleaning services for help with repairs.
2. Sort Through Your Possessions
The next step is to start sorting through your possessions in the attic to decide what you want to keep and what you don't need anymore. If something feels outdated or unneeded, it's best to get rid of it as soon as possible.
This will help you make more space and organize your attic better. It's also a great way to declutter your home and clear out the dust from all of those items that have been collecting for years. Sometimes it's hard to part with old memories, so make sure you set aside any sentimental items that you want to keep. The goal is to make sure your attic is neat and tidy, while still being functional.
If you're feeling overwhelmed with the task of sorting through all of your possessions, enlist the help of a professional decluttering service. These services have experts that specialize in helping homeowners organize their attics. They can offer advice on what should be kept and what should be tossed, and they can even take away your unneeded items for you.
Make sure to label any boxes that you keep in the attic, so it's easy to find certain items when needed. Labeling will also help you remember which items are important and which ones can just be thrown away or donated.
3. Sanitize The Space
Once you've removed all of the items that you don't need and organized the space, it's time to sanitize your home's attic, which is in the Orange county area. This is an important step in keeping your home safe and preventing any potential health hazards due to dust or mold.
Start by using a broom or vacuum with an attachment to clean up any dust, cobwebs, and debris that has accumulated. Then, use a damp cloth or mop to wipe down all surfaces. You can also use an environmentally safe disinfectant spray for extra protection.
If your attic has any exposed old insulation, it's a good idea to replace this with new attic insulation as well. Doing the old insulation removal will improve air quality in your home as compared to the outside air, as well as decrease heating and cooling costs. Then, open windows and use fans to help circulate the air and reduce any lingering odors.
This is especially important if you've been storing anything with a strong smell in your attic. While opening windows, don't forget about the rodent problem. Make sure to screen the windows and put traps or poison if necessary.
4. Maintain Your Attic
Now that your attic is all cleaned up, you want to make sure it stays that way! To ensure a clean and clutter-free attic all season long, be sure to do the following:
Keep an eye on any leaks or water damage in the attic. It's important to identify potential moisture issues quickly, so they don't cause more extensive damage down the line.

Store items neatly and off of the ground so that they don't accumulate dust or debris.

Make a schedule to inspect your attic periodically throughout the spring and summer months. This helps to ensure any leaks or other issues are caught early on, reducing damage and hassle down the road.

If you plan to store items in the attic for a long period of time, it's important to check on those items regularly and make sure they are still dry and free from any potential pests or mold.

Be sure to keep the attic door shut when not in use so that any critters or pests don't make their way into your home.
Following these tips will help you maintain a clean and organized attic all season long! With regular inspections and maintenance, your attic can stay clutter-free and dry, ensuring a safe and comfortable home for your family. Most homeowners enjoy the peace of mind that comes along with having a neat and tidy attic.
Final Verdict
As spring arrives in Orange County, it's the perfect time for a deep clean. Attic cleaning is an often overlooked part of spring cleaning that can make all the difference in your home. Not only will it get rid of all the dust and cobwebs that have accumulated over the winter, but it can also save you from heavy energy bills and potential hazards like mold and mildew buildup. By taking the time to properly clean out your attic, you'll be ensuring that your home is a safe and healthy environment.
Plus, you may even find some hidden treasures in the process! So go ahead and get started on those attic cleaning chores – your home will thank you for it. With all of these benefits, it's no wonder why so many smart, clean freaks are starting their spring cleaning with attic cleaning!
The Attic Doctors is a professional team of specialists, dedicated to providing a safer, comfortable, and more energy-efficient home environment to homeowners in Orange County & LA County. No matter you just purchased a brand new home, or you are at the stage when you're going to retire and enjoy your golden years. We're here to make sure your house is as comfy and clean as possible!
Call for a FREE Estimate!
Quick and Easy
714.269.6544
Before Attic Cleaning&Inso Removal
After New Insulation&Ductwork Replacement 
Call for a FREE attic upgrade estimate
714.269.6544
The Attic Doc changed my home enviroment in less than 1 day! What a diff!
Dan, Mission Viejo Homeowners
Ready to Get Comfy Today?
👋Call or Text:
714.269.6544
Get Your Free Inspection&Estimate