Premium Attic Radiant Barrier Service Orange County
The Only Home Comfort Expert with 10 Years HomeDepot Experience in O.C.!
Attic insulation is one of the most important factors in maintaining comfortable temperatures within your home and reducing energy costs. But with so many options available, it can be hard to know which type of attic insulation is best for your specific needs and budget.
This comprehensive guide will help you understand the different types of attic insulation, as well as their advantages and disadvantages, so you can make an informed decision on the best attic insulation for your home. Let's get started.
1. Fiberglass Insulation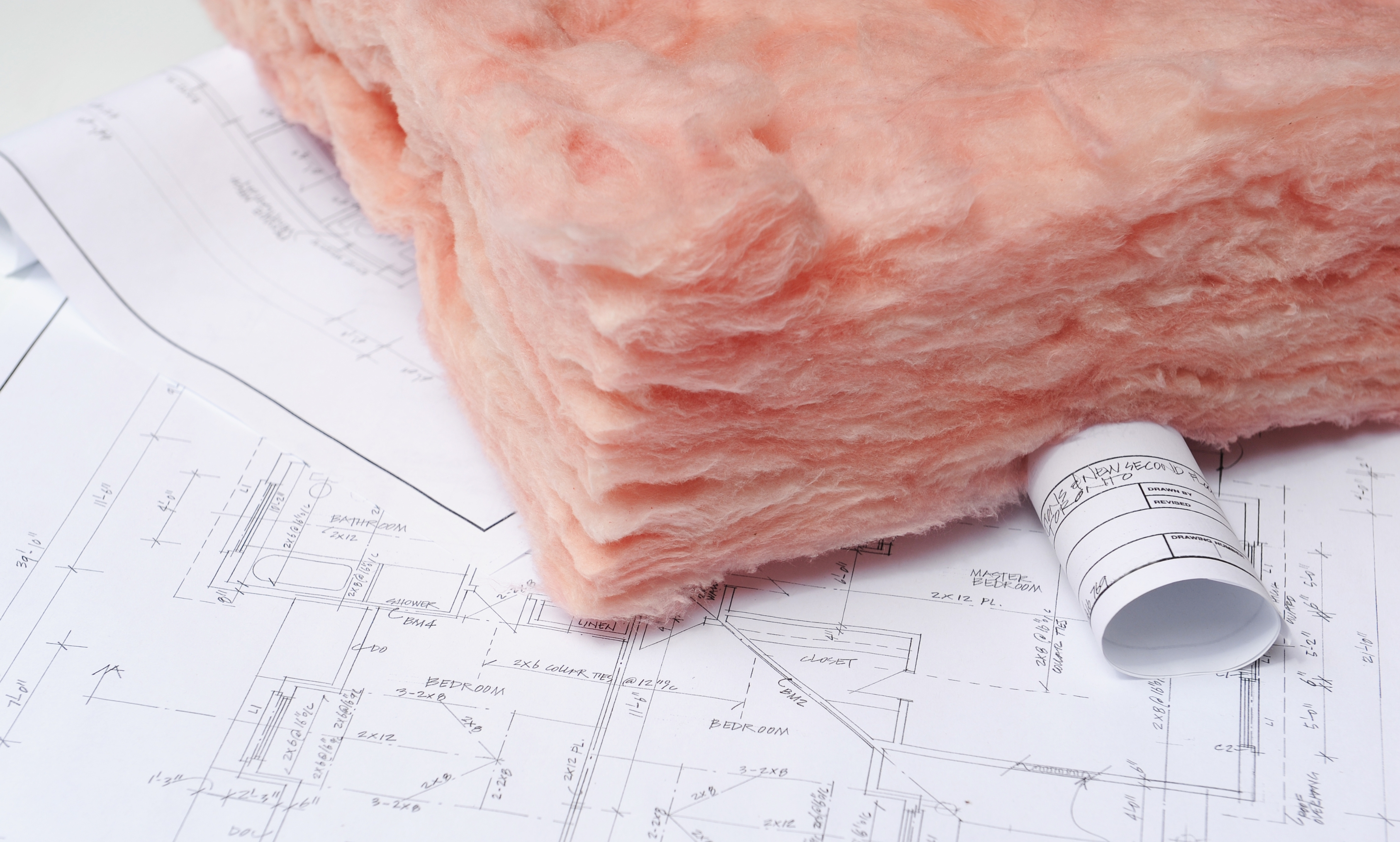 Fiberglass insulation is one of the most common and cost-effective attic insulation options. It's made from recycled glass that is melted down, spun into fibers, and formed into mats or rolls. The mats are then cut to fit between studs in walls or laid out above the attic floor joists.
Fiberglass insulation works well in warm climates, as it helps keep your home cooler by providing a barrier to air and heat flow. The heating and cooling costs saved with fiberglass insulation can sometimes be seen in as little as a year.
R-38 is the recommended R-value for most attics, although a higher R-value may be necessary for cold climates. Fiberglass batt insulation is relatively easy to install and can be done by DIYers with some patience and general knowledge of how it works.
Fiberglass insulation is not only a great choice for attic insulation, but it can also be easily relocated if needed. Unlike some other forms of insulation, such as blown-in insulation, fiberglass insulation comes in easy-to-manage and transport rolls or mats that can be quickly removed and replaced. This makes it ideal for those who may need to switch locations easily. Plus, it's not a messy job like blown-in insulation can be.
Key Features
Offers excellent thermal performance

Comes in rolls and blankets

Easy to install without special tools or equipment
2. Cellulose Insulation

Cellulose insulation is made from recycled paper products such as newspaper and cardboard and treated with fire retardant for additional protection. It has an R-value of 3 to 3.7 per inch, meaning it's slightly less effective than fiberglass insulation but still provides a decent amount of energy efficiency.
It's also often treated with a borate solution that protects against pests, mold, and moisture. Cellulose insulation can be blown into the attic, so it completely fills any voids or cavities in the space. It can also be blown onto your existing insulation.
That said, this type of blown-in cellulose insulation is best installed by a professional, as improper installation can lead to settling issues over time. For this reason, cellulose insulation is usually the most expensive among attic insulation options. Nevertheless, it's still a great way to achieve better energy efficiency in your home and can pay for itself over time through lower utility bills.
The main downside to cellulose insulation is that it's more prone to settling than other types of insulation, meaning you may need to top up your attic with additional insulation material every few years. But if you have a large space and want to take advantage of recycled materials, then cellulose insulation might be the right choice for you.
Key Features
Made from recycled paper and cardboard

Fire resistant

Very effective for soundproofing

Highly efficient, with an R-value of 3.2 to 3.8 per inch
3. Spray Foam Insulation

This type of insulation is one of the most effective ways to insulate your attic and can provide a high level of thermal performance in a short amount of time. It's sprayed into the cavities and corners of your attic by a professional, forming an air-tight seal that prevents heat transfer.
The material is made of polyurethane foam and comes in two different varieties: open-cell and closed-cell. Close-cell spray foam has an R-value of around 6.0 to 7.2 per inch, while open-cell has an R-value of 3.7 per inch, making it the most effective insulation option for attics.
Spray foam attic insulation is also moisture-resistant, meaning it can help protect against mold growth as well as air leaks. The downside is that spray foam insulation can be expensive, and installing insulation requires specialized tools and protective gear for safety.
Besides, the material is flammable until it's fully cured, so you should always have a professional install it for you. That said, if you're looking for the best attic insulation available, spray foam is your best bet.
It's important to note that there are different types of spray foam insulation, and it can be difficult to determine which is right for you. Be sure to speak with a professional about the specifics of your home and what type of insulation would work best for your attic. With the right installation and care, spray foam can provide superior insulation performance in your home for years to come.
Key Features
Seals air gaps, cracks, and crevices

Resists moisture, mold, and mildew

Acts as both an insulator and a structural reinforcement

Creates an airtight seal

It can be installed in hard-to-reach areas and tight spaces
4. Radiant Barrier Insulation

Radiant barrier insulation is one of the best types of attic insulation to consider. It works by reflecting heat away from your home, helping you keep cool in summer and warm in winter. Radiant barrier insulation works best when it's installed on the underside of your roof, as this will help reduce the amount of heat that enters through the roof.
It's especially effective in warm climates and can even make a noticeable difference in reducing your energy bills. Keep in mind that radiant barrier insulation needs to be installed properly by an experienced contractor to ensure its effectiveness.
If done correctly, it can be one of the most cost-effective solutions for keeping your home comfortable all year long. The installation process is fairly straightforward and usually takes a few hours. It's also very durable, so you won't have to worry about replacing it anytime soon. With the right radiant barrier insulation in place, you can enjoy a comfortable temperature inside your home all year round!
Key Features
Reflects heat radiation, which can help keep your attic cooler in the summer

Lightweight and easy to install yourself

Cost-effective solution
Conclusion
When it comes to attic insulation, there are a lot of options available. Each type has its own set of benefits and drawbacks, so be sure to consider your needs before making a decision. Fiberglass, cellulose, spray foam, and radiant barrier insulation are all great choices for attics. They can provide superior thermal performance in a short amount of time while also helping to reduce your energy bills.
Be sure to speak with a professional about the specifics of your home and what type of proper attic insulation would work best for your attic. With the right installation and care, you can enjoy a comfortable temperature inside your home all year round!
Need Help with the Best Attic Insulation?
The Attic Doctors team provides superior insulation solutions for attics. Our experienced professionals will help you determine the best option for your home, and we offer installation services for all types of insulation. We provide various solutions to meet your needs, from fiberglass batting to blown-in insulation. No matter what type of attic insulation you need, The Attic Doctors can help!
Contact us today for a free consultation regarding to installing attic insulation and learn how our team can help you get the best insulation in your attic. With The Attic Doctors on your side, you can rest assured that your attic will be properly insulated and energy efficient. Call us at 714-269-6544 and make the right investment for your home today.
The Attic Doctors is a professional team of specialists, dedicated to providing a safer, comfortable, and more energy-efficient home environment to homeowners in Orange County & LA County. No matter you just purchased a brand new home, or you are at the stage when you're going to retire and enjoy your golden years. We're here to make sure your house is as comfy and clean as possible!
Call for a FREE Estimate!
Quick and Easy
714.269.6544
Before Attic Cleaning&Inso Removal
After New Insulation&Ductwork Replacement 
Call for a FREE attic upgrade estimate
714.269.6544
The Attic Doc changed my home enviroment in less than 1 day! What a diff!
Dan, Mission Viejo Homeowners
Ready to Get Comfy Today?
👋Call or Text:
714.269.6544
Get Your Free Inspection&Estimate